Fast dry Fabric printing silicone ink Decription:
Silk screen printing silicone rubber can be firmly adhered to the surface of textiles by screen printing.
Printing on
Elastic fabrics of garments, Jerseys, Hats & caps, swim caps, Sweaters, Jackets, Gloves, Sleepwear, Pants & shorts, Bathing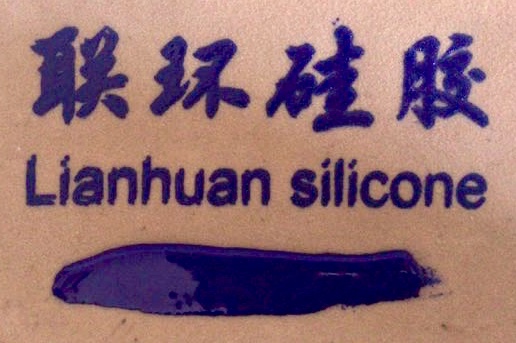 Fast dry Fabric printing silicone ink Datasheet
1.Solid Content:100%

2.Appearance: Semitransparent paste
3.Viscosity Pa.S:800-1000
4.Hardness Type A: 30-35
5.Flash temp ℃: 100-120
6.Operation time:2-6H
7.Shelf-life:12 Months
8.Package:20KG
Fast dry Fabric printing silicone ink Features
Good smooth for cotton and cotton blended fabrics, easy pigments, easy flash, easy to get high density effete,
suitable for both machine printing and hand printing.
To print glossy or matte for top coating to get supper glossy and matte effect.
Or adjust the size of the mesh to get the half matte effect. For undercoating high-density printing, color layer printing, CMYK printing.
Fast dry Fabric printing silicone ink Advantages
1) Environmental protection/non-toxicity, FDA food grade silicone
2)High viscosity, not easy to penetrate
3)Can set color (multi-layer color), do not fall off when set color, pattern is not single, can form different patterns, silicone printing trend leads the fashion field.
4)Various effects can be printed (bright or matte, round or right-angled effect, thick or thin, large or small patterns), strong stereoscopic effect, soft handle and strong adhesion.
5)High wear resistance, brightness and washability
6)Can firmly adhere to the surface of textiles, non-woven fabrics, dermis, imitation leather and other materials.
7)The effect of wool pressing is good.
8)Solve the problem of firmness of leather and waterproof fabric effectively
9)Printing gloves, clothing, paper, sports goods, etc., cold and heat resistance, skid resistance, silk-printed patterns have a strong three-dimensional feel, and feel soft, and complement each other with textiles or leather goods; silk-printed patterns also have excellent peeling strength, wear resistance, brightness; it also has water-proof, skid-proof, breathable, high resistance, low temperature. And good leveling.
10)Super elasticity, in the normal range of elasticity of the fabric does not fall off, cracking. Printing patterns do not decolor, do not re-dye (not sublimate).
11)Good air permeability, outside water, oil and other pollutants can not enter, while the inside of the hot air can be permeable.
Contact Lianhuan:
SHENZHEN LIANHUAN SILICONE CO.,LTD
Email: nancy@lhsilicone.com
Skype: nancyxie2007
WeChat: 0086 13699849627
Ms Nancy Cell/WhatsApp: +86 13699849627
Product Name: Fast dry fabric silicone ink
Product No.: LHSIL 901040
Brand: Lianhuan silicone
Fast dry fabric silicone ink
Usage :
Fast dry Fabric printing silicone ink can be firmly adhered to the surface of textiles by screen printing.
by use fast curing agent printing for Elastic fabrics of garments, Jerseys, Hats & caps,
swim caps, Sweaters, Jackets, Gloves, Sleepwear, Pants & shorts, Bathing